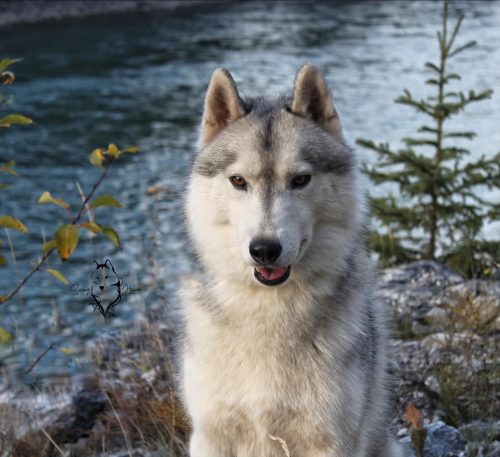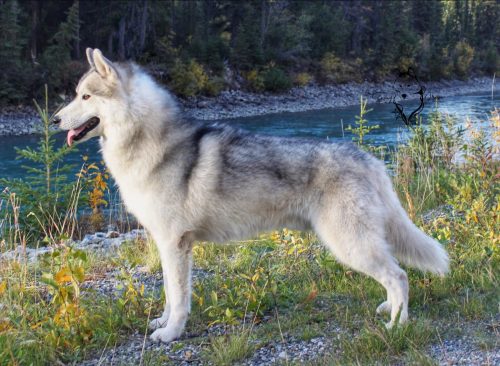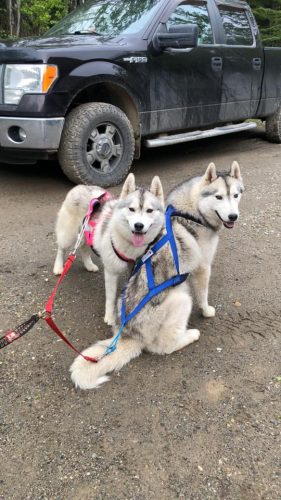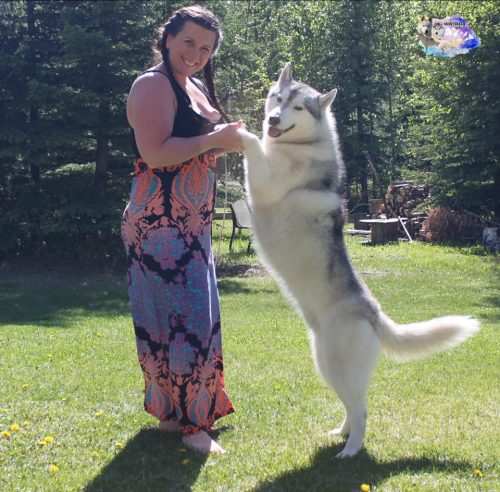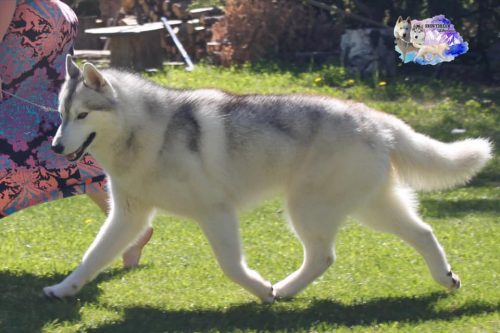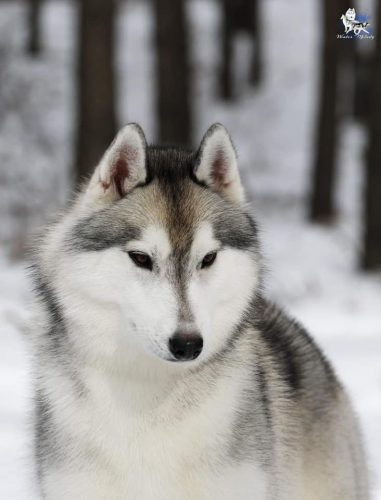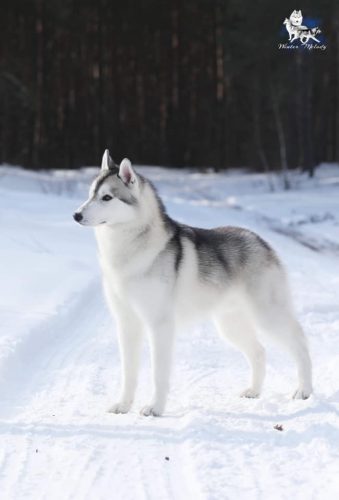 Axel
 Winter Melody Smoking Gun NTD 2k9 
Sire: 'Julian' BIS EW Multi Ch. Winter Melody Just Too Cool For Trouble
Dam: 'Baloo' Pol Ch. Winter Melody Bewitched N Bewildered
DOB: January 16, 2020
OFA (Eyes)# SH-EYE3031 (Normal)  Goniodysgensis Clear   Hips: (FCI) A1 'Excellent'
Bred By: Winter Melody Siberians (Poland)        Owned By: SnowyDream Siberians
Height: 23 Inches at withers           Weight: 55 lbs.
Temperament: Axel is a big goof ball! He is mid size for Siberian males and the perfect size! He is so light on his feet and loves to 'dance'. He can't help himself and is always jumping up to dance with us or give us hugs. He is a soft tempered boy and so very sweet. He loves cuddles, belly rubs & kisses! He is always so excited when he is getting attention and always wants to please. He is the goofiest boy and is always making us laugh! Axel is your typical prey driven Siberian, hopefully one day we can try Sprinting with him!! Axel came to us from Winter Melody Siberians in Poland. We had originally enquired about him when he was just 4 weeks old but sadly he was spoken for, so we were offered his beautiful sister Kindle (who we also love and adore). Fate had other plans and Axel was able to come to Canada many months later! We were so incredibly excited to be offered this boy who we had loved and admired since he was born. Sure enough, he is exactly like his sister in all ways! He is such a sweet dog and so gentle. He LOVES kids and loves every other dog he meets. His best friend in the world is Goose. We love this boy very much and are so thankful for him everyday!
Achievements: Axel achieved his Novice Trick Dog title as well as his 2-K9 Ruff Run title within a month of each other!! Axel is an excellent addition to our sled team, he is one of our best leaders and is able to run and excel at any position!!  We are super excited for what the future holds for this boy and love him so much! Thank you to Ewa & Jose for this wonderful boy!!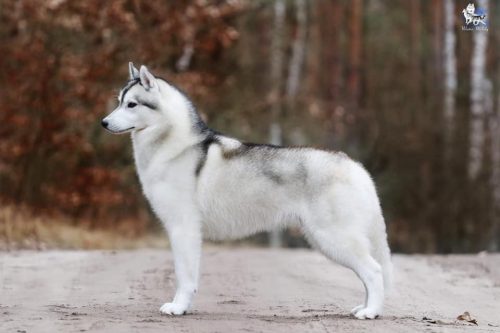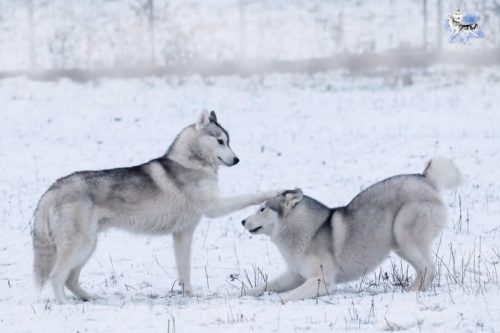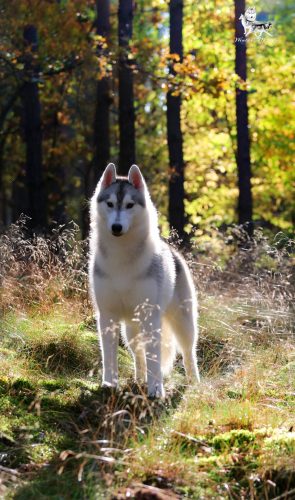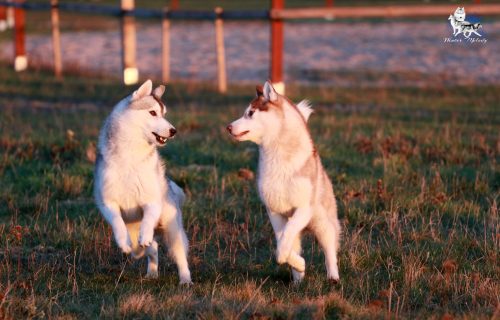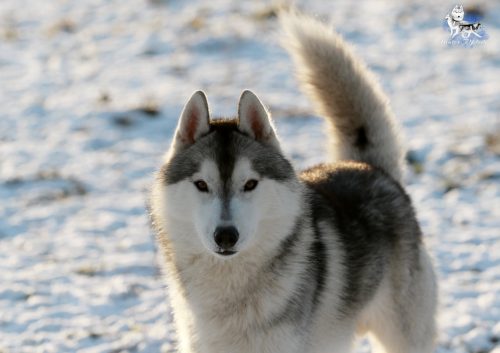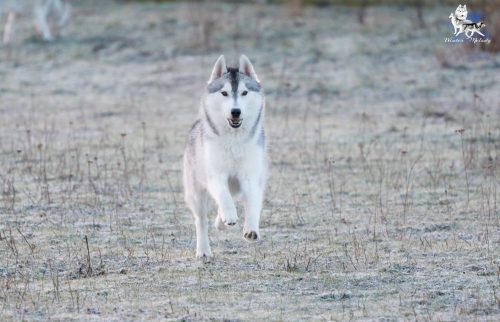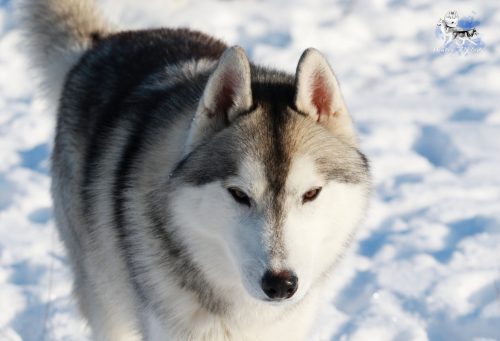 Pedigree of 'Axel'

Parents
GrandParents
GreatGrandParents
SIRE:

BIS EW Multi Ch. Winter Melody Just Too Cool For Trouble

Am Ch. Kristari's Just Take It
Am Ch. Kristari's Comte
Kristari's French Coquette
Multi Ch. Winter Melody You Are In Trouble
Ch. Winterfrost's Pegaso
Ch. Winter Melody Here Comes Trouble
DAM:

Pol Ch. Winter Melody Bewitched N Bewildered

Am Ch. Kristari's Rudolph Valentino
BISS Am Ch. Kristari's Skrimshaw Romeo
Am Ch. Kristari's Roses Are Red
Ch. Lancelot's Winter Melody
Kristari's Duke Of Lancelot
Kristari's Priscilla The Queen Of Kings