The Rainbow Bridge 
There is a bridge connecting Heaven and Earth. It's called the rainbow bridge because of it's many colors. Just this side of the Rainbow Bridge there is a land of hills, meadows and valleys with lush green grass.
When a beloved pet dies, he goes to this place where there is food and water and warm spring weather.
The old and frail animals are young again. Those who are maimed are made whole again. They play all day with each other. There is only one thing missing. They are not with their special person who loved them on earth.
So each day they run and play until the day comes when one suddenly stops playing and looks up! The nose twitches! The ears are up! The eyes are staring! And this one suddenly runs from the group! You have been seen and when you and your special friend meet, you take them in your arms and embrace. Your face is kissed again and again and you look once more into the eyes of your trusting pet.
Then you cross the Rainbow Bridge together, never again to be separated.
In loving memory.. 
<3 Flare <3
MBPIS/MBBIS/BOSS/BBISS Can GCh. Nanook's Snowy Dream Come True DOM NTD
~ October 2012 – January 2021 ~
Flare Bear, what can I say about you other than you were the silliest, most full of character dog we've owned. She never failed to make us laugh and smile with her unique personality and amazing temperament. She was such a sweet girl but more independent than her sister Eden, nonetheless she loved her bedtime snuggles and being a house dog. She was famous for her zoomies and she always loved to join in for a group howl no matter when it was. She will always be the dog who made our dreams come true, being the very first puppy born at SnowyDream. She is a dog that could never be forgotten, and never will be. Flare passed away from a mass in her liver (suspected cancer). We love you our little Flare, thank you for everything you gave us and for loving us so much. You will forever walk in our hearts and will be loved forever. <3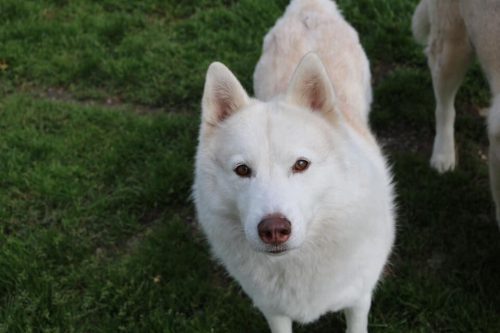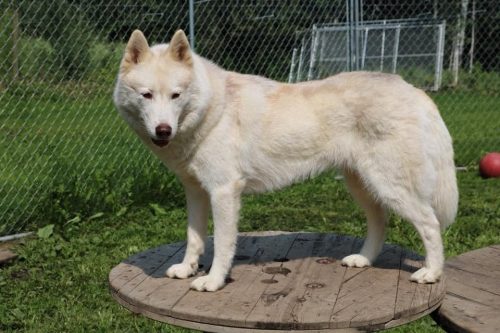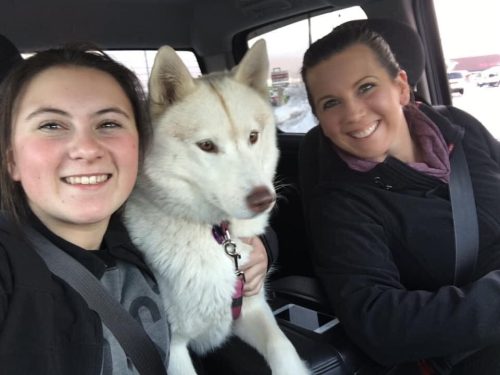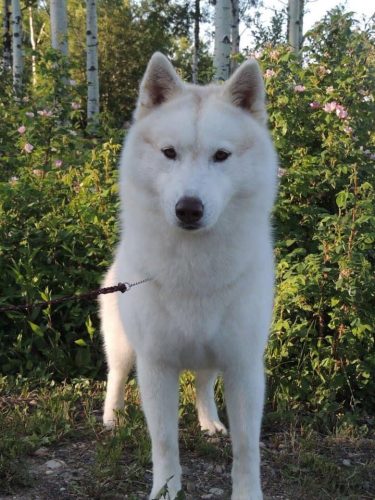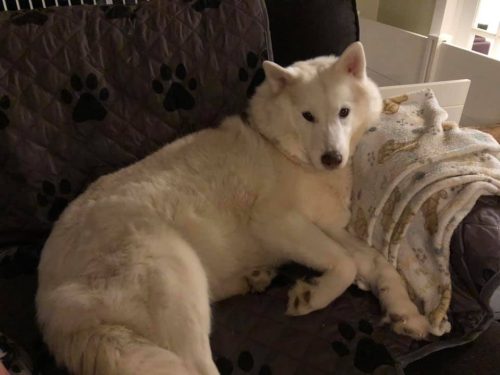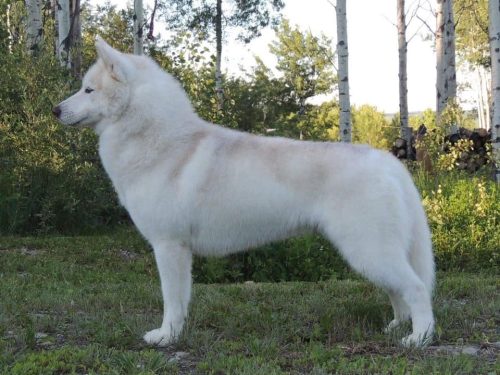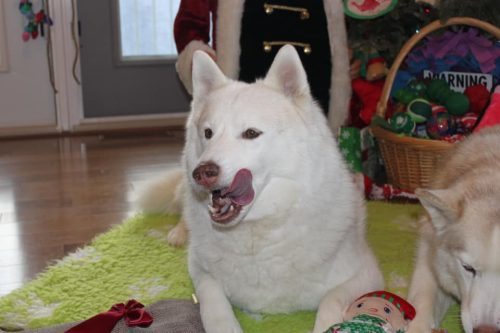 <3 Eden <3 
 BIS/RBIS/MBBIS/BOSS/BBISS Can GCh. SnowyDreams Heaven Sent CGN DOM
~ January 2014 – April 2020 ~
Eden was a once in a lifetime kind of dog, she was our first bred by Best in Show winner, an excellent sled dog but most importantly she was our baby, our house pet and our great love. She was truly an angel sent from heaven and was loved by all who met her. She had the sweetest, most gentle personality and loved everyone, she was great with cats, loved all puppies like her own and her favorite thing to do was cuddle up on the couch and snuggle. She loved Aliyah so much and was so kind. I said it from the day she was born, there will never be another like Eden and that will hold true till the end of time. She taught us so many lessons, shared so many great memories with us and she will never be forgotten. We did everything in our power to save her, but Eden unfortunately lost her battle to pancreatitis. Run free and rest easy my love, we will meet again one day, I know you are very obediently waiting for us. We love you with all our hearts, minds and souls and we will never stop <3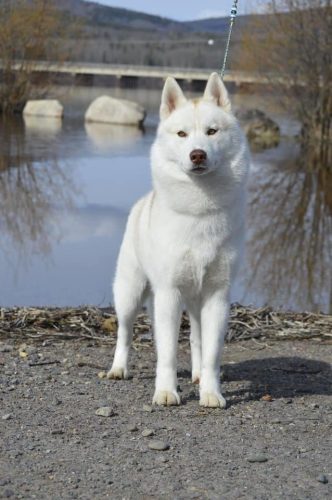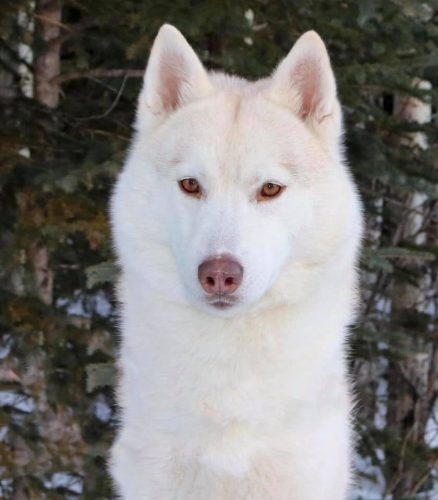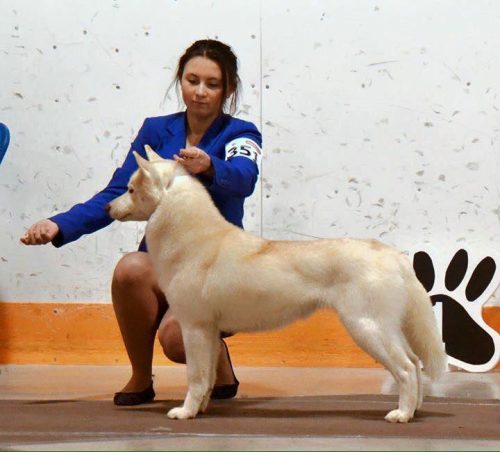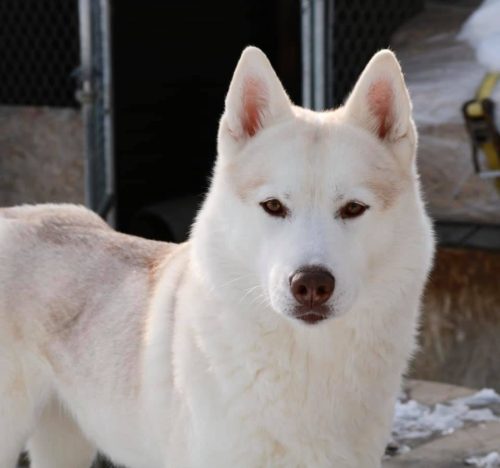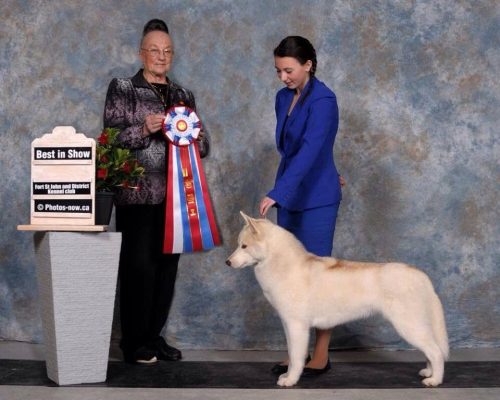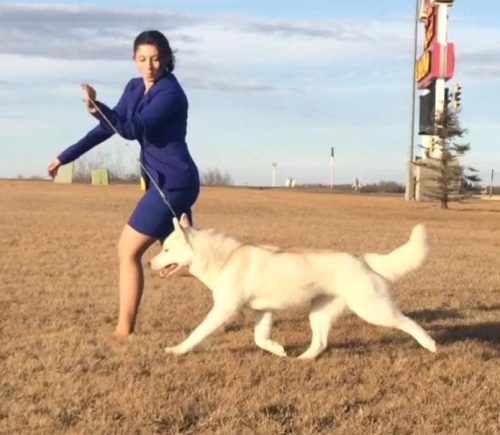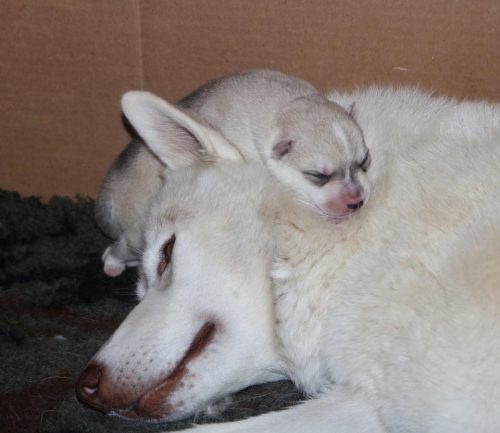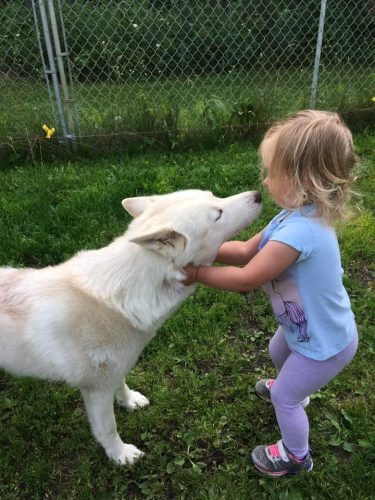 <3 Paris <3
Nanook's Etched In Ice 
~ June 2010 – June 2014 ~
Paris was a super silly girl full of personality and never failed to make us smile and laugh. She did not enjoy the show world at all but lived for agility and mushing. She ran lead dog on our teams and was her happiest self at agility which she excelled at. She went to live with my grandparents and their other husky when she was under 2 years and had the most wonderful life being a spoiled house dog with them. Unfortunately Paris was a true Siberian and jumped and scaled many fences in her short life, and was taken from us much to soon when she jumped the fence and was struck by a vehicle. We are devastated and miss this silly girl so much. Love you Perry, forever and always <3