Welcome to our kennel website!
SnowyDream Siberians results from a child hood DREAM that has become reality. We are a small hobby kennel located in Charlie Lake, British Columbia, Canada. We live for the Siberian Husk
y breed. Our pups have taught us many great things over the years and have shown us many great adventures.  We mush year round, sledding in the winter then using the cart and quad in the summer. We travel around western Canada showing our dogs in conformation events. We have been to shows in British Columbia, Alberta, Saskatchewan and Manitoba. We also do several other dog sports with all our dogs as we believe it is important to get out and do as many things with them that we can, and to prove them in several different sports. Some of the other sports we train for and earn titles in are Trick Dog, Rally Obedience, Canine Good Neighbor, Scavenger Hunt titles, and Iron Paw Races. These are all amazing things that we and the dogs love to do together. Our dogs are truly a part of the family and enjoy many things outside of titling and showing. We take them camping, hiking, ATVing, kayaking, do canicross and take them most places we go (even just a trip to Canadian tire some get to come!). Our dogs have huge dog yards that all go into indoor/outdoor kennels where they have their own heated dogshop with blankets and raised pallets to lay on. Our dogs come inside often and sleep inside the house with us every night! We love our dogs more than anything! 
We breed for quality not quantity, and therefore do not have many litters. We strive to produce dogs who can excel in the conformation ring, on the sled trails, in several other sports and as family companions. Each dog used in our breeding program meets breed standard, and was carefully chosen by their pedigree, structure, temperament and health. Health and temperament are top priorities for us and we strongly believe in health testing and ensuring our pups are well socialized. We show our dogs to their championships and beyond and have a lot of fun doing it. Our pups are our passion. We test annually for eyes, and any dog used in our breeding program has their eyes checked and cleared by a Veterinary Ophthalmologist.  We do hips at age two(plus) on all our breeding dogs and their hips are rated either Good or Excellent by OFA (Orthopedic Registry For Animals). We also encourage eye exams on our puppies that are placed in forever loving pet homes which we cover the cost of, as we take health very seriously. We believe that the more information we have of our lines, the more knowledge we gain in order to help further better the breed when matching breeding pairs. We believe we are the 'Caretakers' of this beloved breed, rather than the 'Owners'. We love keeping in contact with puppy homes and enjoy getting regular updates and pictures, we are here for the life of our puppies and are always around to share knowledge and answer any questions our puppy buyers may have.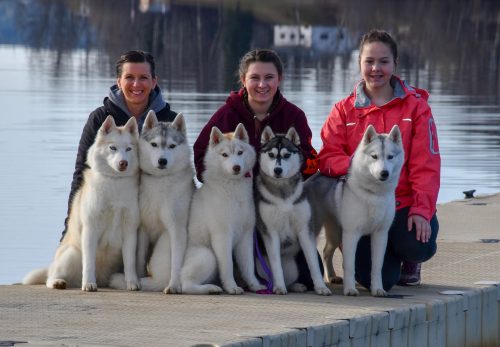 <3 <3 <3
'Iceka' Multi Group Winning & Placing RBIS/BPIS/BAIS/MBVIS/MBBIS/BVISS/BAISS/BBISS Can GCh. Nanook's Diamond Ice CGN NTD 2k9 was the dog who started it all for us, the dog who allowed us to fall in love with the world of well bred dogs, the world of show dogs and the world of breeding. My mom (Sarah) met Iceka's breeder (Nanook Siberians Canada) while attending a dog show in Edmonton Alberta with our pet Siberian Kanuk (who at the time we were unaware she was only pet quality as we were very new). Annette of Nanook was the only other Siberian competitor at the show who was kind enough to welcome my mom into her circle, help groom Kanuk (who was her competition) and was very kind. My mom decided right at that minute that we were going to get our next dog from her. We were put on the list for a Siberian from Nanook. Annette called us up many months later to advise us she had a female puppy, red & white with blue eyes that she was willing to sell us. We of course said yes and were very excited to be getting one of her dogs. Iceka entered the show ring for the first time at 9 months of age where she took several winners females, best of winners, best puppy in groups and even a best puppy in show her! She also gained 7/10 points towards her championship her first weekend out. Annette had asked if she could take Iceka to a show in Saskatchewan a few weekends later, in which we agreed. At that show Iceka finished her championship the first day going Best of Breed and Group 4 from the classes over several other specials including her dam Nitra.  Iceka won several group placements that weekend. Iceka went onto win several group placements while being shown by my mom in the next couple years after that. Iceka's show career was put on hold for a couple years while she blessed us with two beautiful litters. We kept a female puppy from each litter and both girls went on to be amazing show dogs and mothers themselves. When Iceka hit the show rings again after her litters it was like she never left, she took several group placements along with working group firsts and a Reserve Best in Show. Now, as a veteran, Iceka continues to win, earning Veteran Shows and even a Best Veteran in Specialty Show and Select Bitch from the veteran class at the Regional Specialty. Iceka has proved herself in all aspects and is a one in a million dog, we are so lucky to have started our show and breeding career with the most amazing girl and we will be forever grateful to her breeder for allowing Iceka to be with us. <3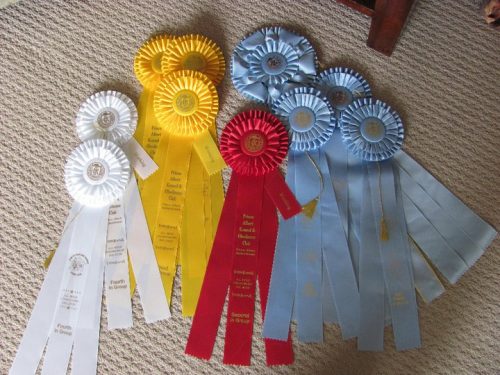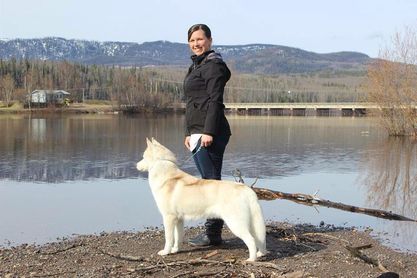 If you have any questions, please contact us and we would be happy to chat with you.    
We are members in good standing of: