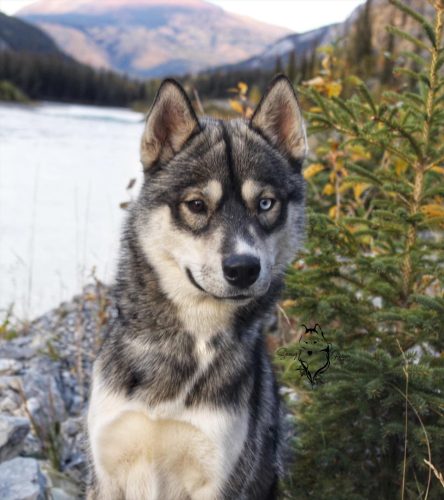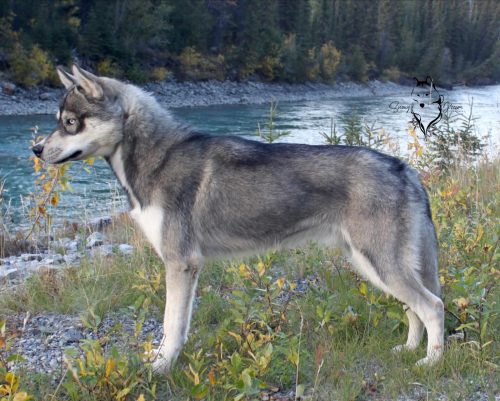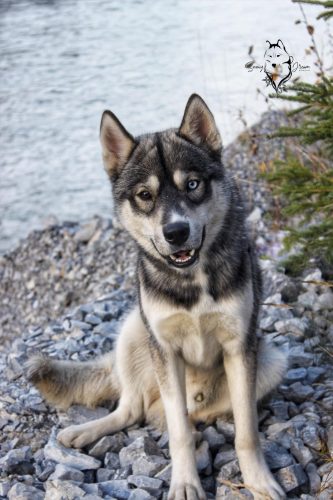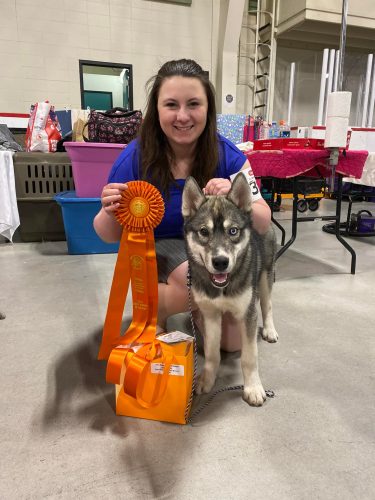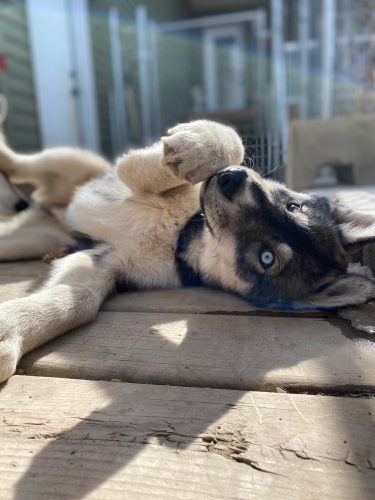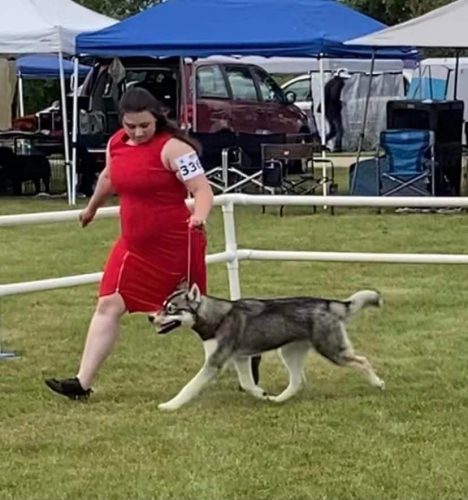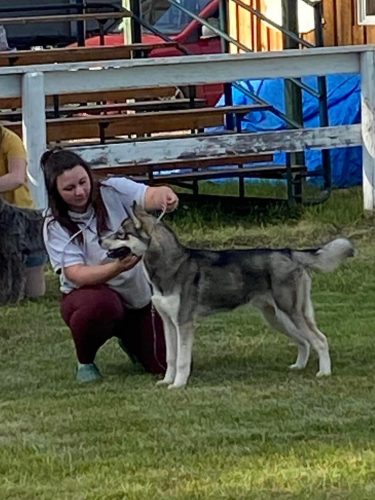 Goosak
 MBBPIG Yetieska's Running With SnowyDream NTD 
Sire: 'Knight' Am Ch. Yetieska's Knight Before Christmas SD RE PCD CD CGC TKN
Dam: 'Trixie' Marlytuk's Hocus Pocus At Yetieska CGC TKN RATN
DOB: January 3, 2022
OFA (Eyes)# SH-EYE3361 (Normal)    OFA (Hips)#: Too Young
Bred By: Yetieska Siberians (USA)        Owned By: SnowyDream Siberians
Height: 22.5 Inches at withers        Weight: 50 lbs.
Temperament: We chose the correct name when calling him Goose! Not only is he a silly goose but he also loves to voice his opinion when he does not get his own way! He is a funny boy and is always making us smile and laugh. He absolutely loves people and is always up for a good belly scratch or cuddle! He is outgoing, loving, and extremely smart! Goosak came to us from a wonderful breeder in South Dakota, USA and his pedigree incredible. Paired with his beautiful looks and wonderful temperament we are so excited about this boy! Goose loves all our other dogs and plays great with them, he is good with the puppies and loves kids. He is all round an amazing little guy!
Achievements: Goose is incredibly smart and earned his Novice Trick dog title at just under 16 weeks – having only been with us for a couple weeks before hand! Goose was entered in our local dogshow as a baby puppy and was awarded 2/3 Best Baby Puppy in Working Group! Goose completed beginner agility quickly and was able to bump ahead of the class to move up to Low Intermediate, he loves it so much and is such a smart boy! We are so proud of our little man and look forward to his future!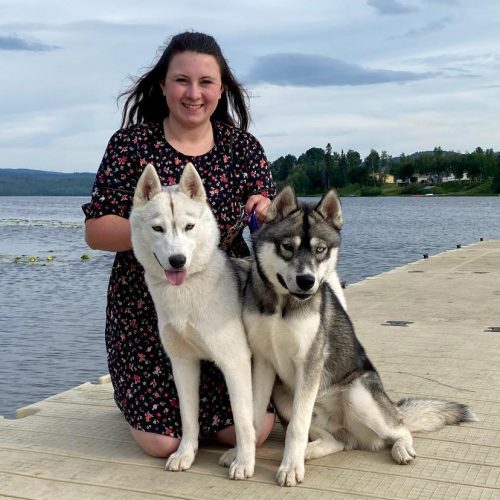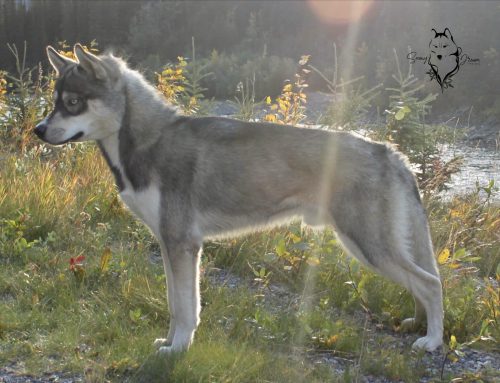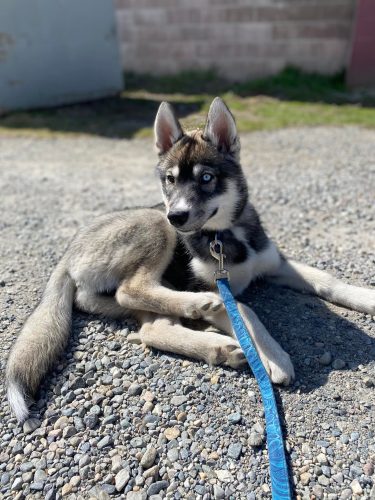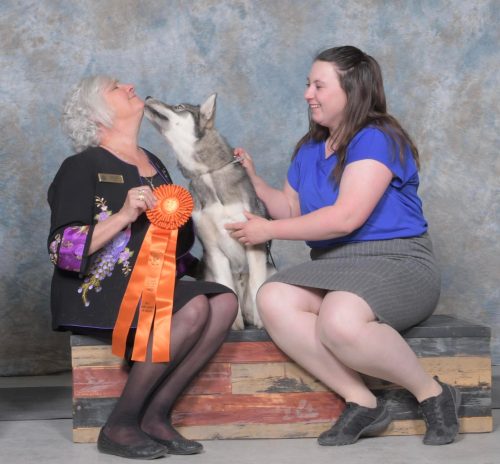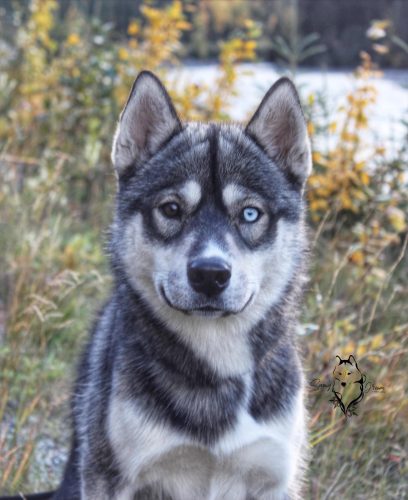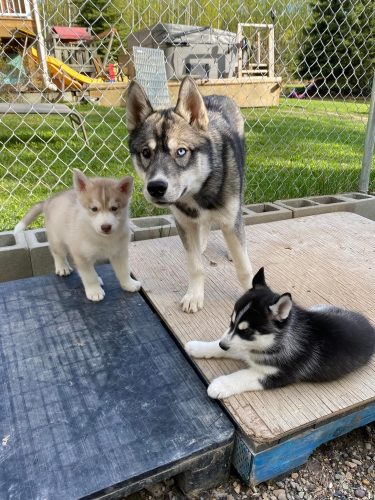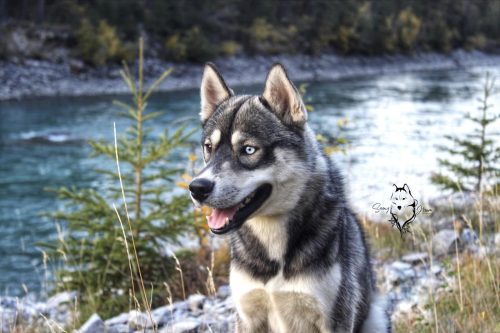 Pedigree of 'Goosak'

Parents
GrandParents
GreatGrandParents
SIRE:

Am Ch. Yetieska's Knight Before Christmas SD RE PCD CD CGC TKN

Ch. Alka'siber's Tres Pete
Ch. Alka'siber's Al X Canaan SDX
Alka'siber's Tokomac Nite Lily
Ch. Yetieska's Holly Go Lightly SD RATN TKN
MBISS GCh. Amorok's Light Brigade At Kadian
Ch. Nuggetuk's Glissade
DAM:

Marlytuk's Hocus Pocus At Yetieska CGC TKN RATN

Kaliya's Prince Marlytuk
Marlytuk's Cudubhan Zamboni SDX
Kaliya's Glad All Over
GCh. Marlytuk's Streakin' Kikkan
Ch. Demavand's Lorca SDX
Windswept's Song Of Sunok