Here is a page for our dogs who are not a part of our breeding program but loved and cherished just the same! On this page you can see our companion dogs, as well as dogs who have crossed over the rainbow bridge. <3
Companion Dogs: 
'Dream' Can Ch. Nanook's Winter Snowy Dream CGN RN 
Sire: Am/Can Ch. Alcinta's Winter Glitter    Dam: Nanook Shine On Crazy Diamond
DOB: January 6, 2013
SHOR# S-11675/16-40 (Normal) OFA# SH-18904G27F (Good) CHIC# 105339
Bred By: Nanook Siberians Canada / Owned By: SnowyDream Siberians
Dream is my (Teghyn's) heart dog. She is the most loyal and obedient dog in our pack! Dream is a Canadian Champion and has her Canine Good Neighbour and Rally Novice titles as well, both in which she got her first tries with little practice before hand!! We were so impressed with how well Dream did and are so proud she got her RN in three straight trials with high scores. Dream is one of our lead dogs and absolutely loves running, when the harnesses come out she goes crazy! Dream also loves agility and does well at it, except when that Siberian prey drive kicks in lol!! We love our beautiful, funny Dream girl!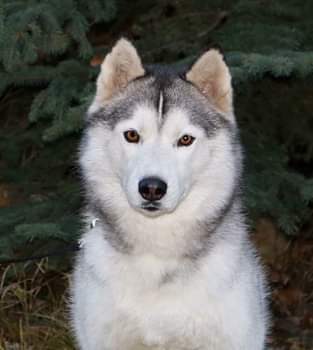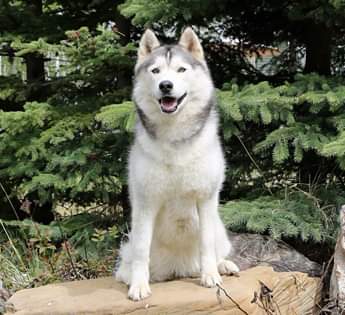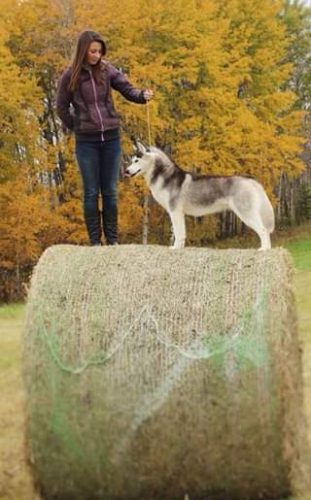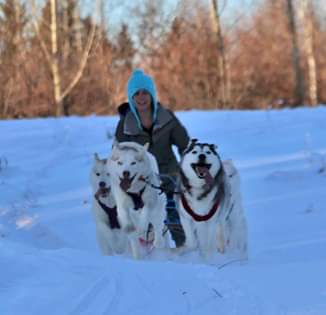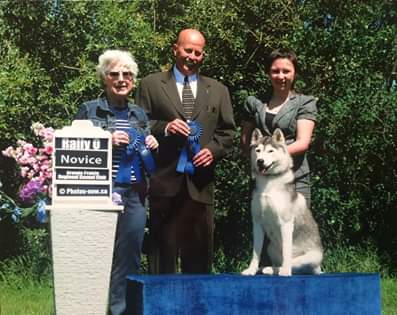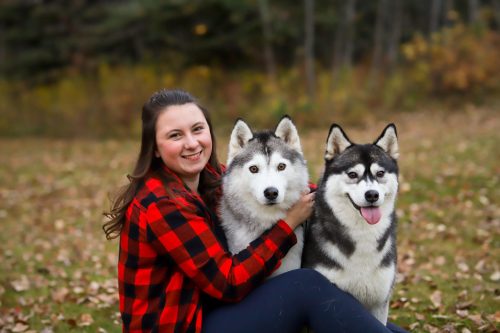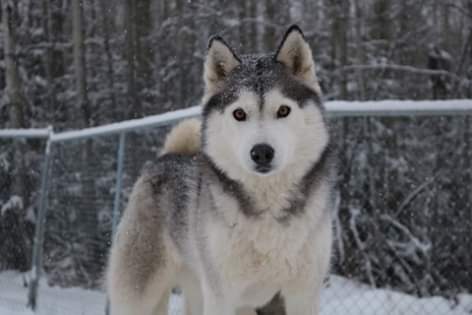 'Mia' SnowyDreams Night Illusion 
Sire: Nanook's Song Of The Night    Dam: MBPIS/MBBIS/BBISS Can GCh. Nanook's Snowy Dream Come True DOM
DOB: October 20, 2015
SHOR# S-11919/17-18 (Normal)
Bred/Owned By: SnowyDream Siberians
Mia is our fluffy, crazy pants girl. She loves going wild and playing in the yards and her most favourite thing is giving kisses! Mia was never a show dog but she earned a very special place in our hearts from the moment she was born and we couldn't part with her. Mia is super smart and loves to please. We are currently working on training for Rally and will hopefully be starting her RN title this year. Mia is a princess and would rather ride the sled than pull it lol! We love this silly, wild girl so much!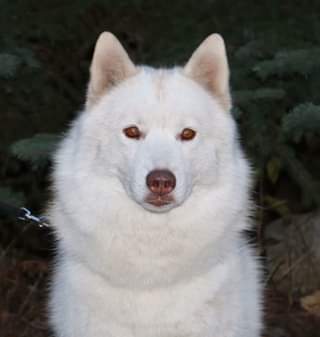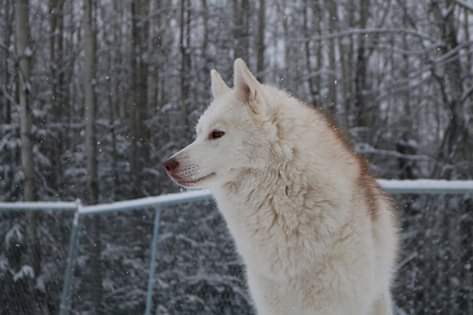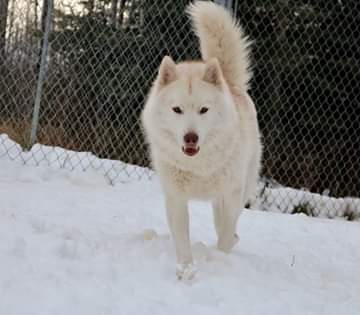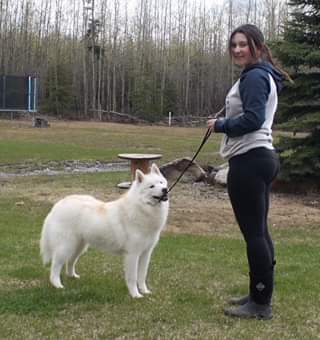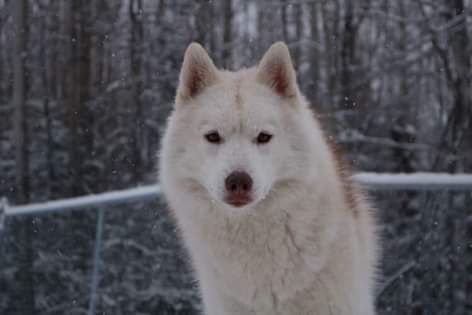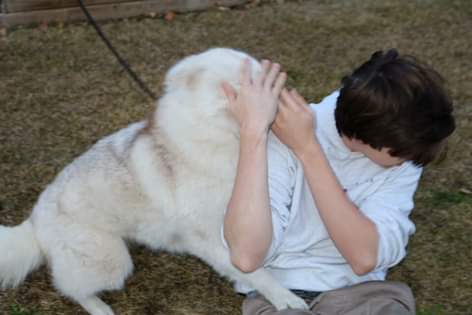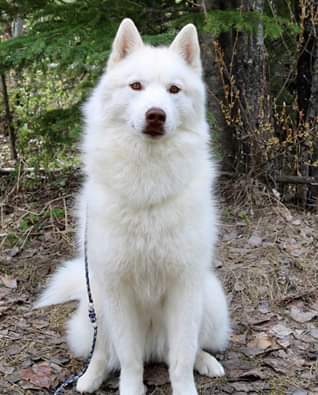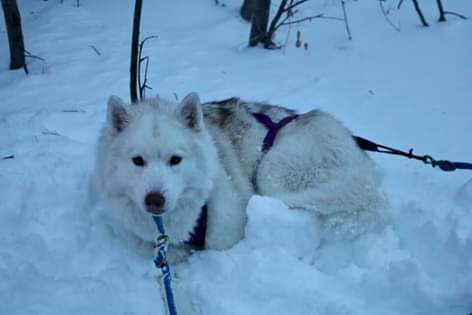 Over the rainbow bridge: 
'Paris' Nanook's Etched In Ice 
Sire: Aust/Can Ch. Nanook's Winter Sun    Dam: Can Ch. Nanook's Jalerran A Bugs Life
Bred By: Nanook Siberians Canada / Was Owned By: SnowyDream & Nanook Siberians <3
6/22/2010 – 6/1/2014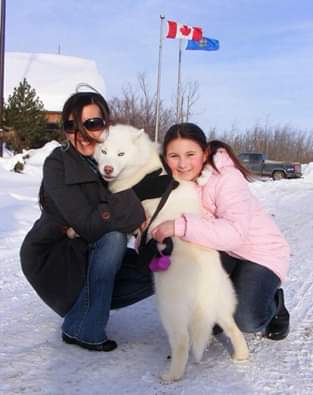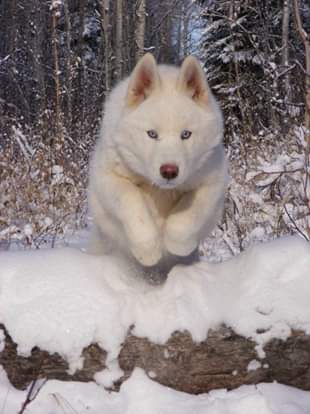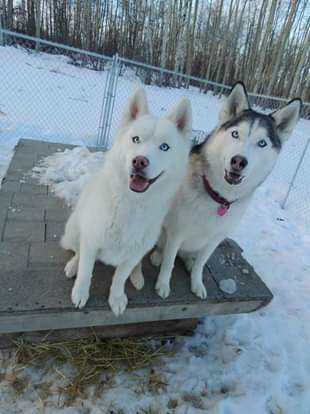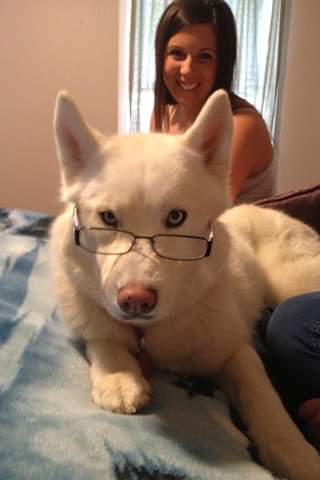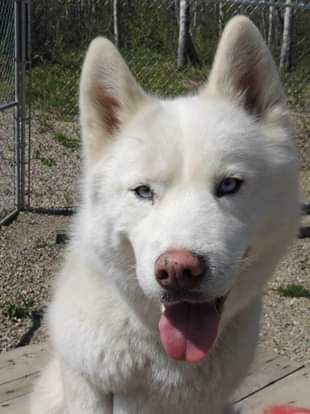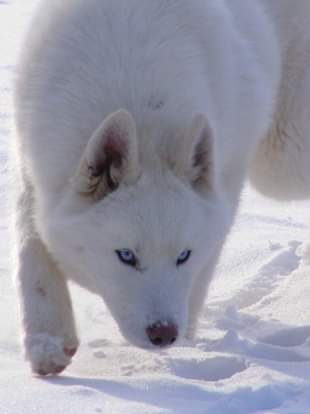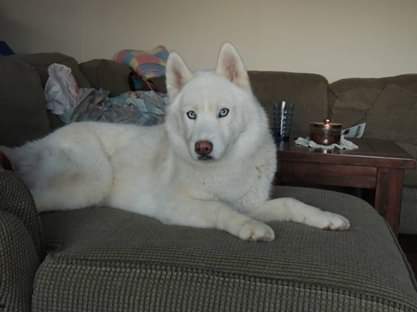 'Nitro' Can/Am/Lux/Gib/Span Ch. Nanook's Blast From The Past 
Sire: MBIS Can Ch. Innisfree TNT Nanook    Dam: Can/Am Ch. PVT STK Huricane Nanook
Bred/Owned By: Nanook Siberians Canada / Lived with us at SnowyDream for his final few months <3
7/27/2005 – 01/2015